text.skipToContent
text.skipToNavigation
0
Products to compare
Compare
Clear
eco3.product.initProductDetailsPage();
Pipette Tips RT LTS 1000µL FX 768A/8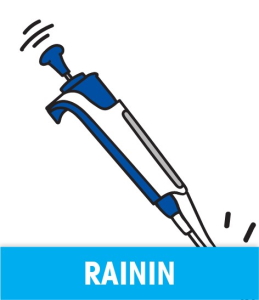 Pipette Tips RT LTS 1000µL FX 768A/8 | ShopRAININ
Extended-length Filter LTS tips, Sterilized
For pipetting into tall narrow tubes

102 mm long, these tips reach the bottom of blocks, tall vials, flasks, 100 mm tubes, etc. Outside diameter of these tips will pass through 8mm ID-penetrable septa.

Protects against aerosol contamination

Rainin tip filters employ a tortuous path technology to form an effective barrier against aerosols and liquids. Filters eliminate the potential for sample and pipette cross-contamination that could jeopardize results.

LTS tip design

Feel the difference with the Rainin LiteTouch System. LTS dramatically reduces the amount of force required to load and eject tips. The result: less fatigue and less stress on hands and arms.
Product Specifications
| | |
| --- | --- |
| Tip Technology | LiteTouch System (LTS) |
| Volume | 1,000 µL |
| Filter | Yes |
| Speciality format | Extended Length |
| Sterilized | Yes |
| Maximum Volume | 1,000 µL |
| Amount/Quantity | 768 tips in 8 racks |
Logistic Specifications
| | |
| --- | --- |
| Country of origin | US |
| Customs tariff number | 8479909596 |